Investment Banking
Investment Banking has entered an unprecedented era of globalization. The strength of the U.S. dollar and outbound investments from ambitious Asian markets have rendered a healthy rate of growth for this sector. Within this banking specialty, Resourcesoft has implemented crucial Application Development, User Interface Design and Development and Data Warehousing solutions, amongst others.
The trademarks of a successful application speak volumes about its designers and developers. Our resources use the latest technical skills and agile methodologies to design and develop robust core, financial and mobile banking application systems. From conceptualization and throughout the various phases of development and testing, applications are seamlessly integrated into our client's systems. Our consultants implement internal workflow applications & Web based Portals within a pre-defined work plan and develop a rapid delivery methodology. A roadmap for delivery, maintenance, and support is always prepared to avoid glitches and unpleasant surprises.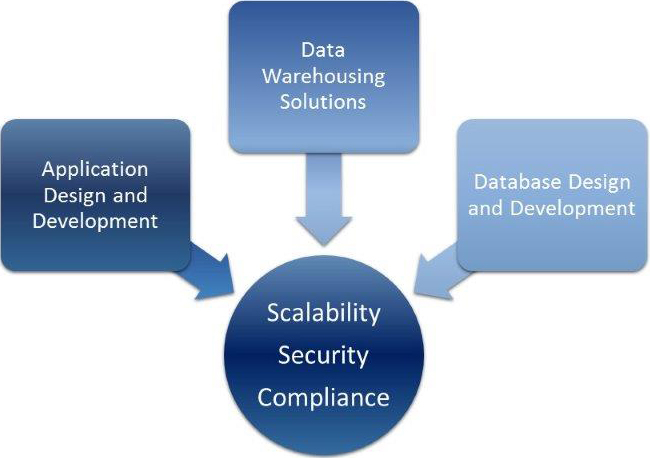 For several erstwhile Investment Banking clients, Resourcesoft has had the privilege of designing and developing User Interface and UX systems. These involved designing and reengineering rich internet, desktop applications and portals and transactional websites. Our designers perform a thorough analysis of information, identification of structure, creation of taxonomies and site maps, and the development of wire frames and user interfaces. They bring to our clients an exhaustive understanding of user experience disciplines and follow end to end user centric design processes & methodologies. Besides desktop, these user interface applications have also been developed for Mobile and Tablet devices, critical implementations which help keep pace with the continuous evolvement of this industry. Besides design and development, our Senior Managers and Architects have contributed significantly in establishing best practice methods and guiding knowledge transfer processes when necessary.
The adequate warehousing of critical data is of utmost importance in an industry as prolifically large and complex as banking and financial services. Our professionals are well trained to use the latest tools, possess the knowledge and experience to work on all phases of a data warehouse development lifecycle (SDLC) from gathering requirements, designing and modeling to implementation and production support. For some of the nation's premier financial services companies, Resourcesoft has provided exceptional analytical, statistical and technical skills with clear understanding of design goals for relational modeling. Our people have experience in defining and supporting data governance and repository standards and have displayed a high level of core information management capabilities.