Healthcare & Pharmaceutical
The Healthcare industry has to constantly focus on transformation. This industry's regulatory and data security prerequisites necessitates streamlined technology services and multi-channel information access. In order to achieve the primary goals, providing quality customized patient-centric healthcare products while keeping pace with changing regulatory challenges, healthcare organizations adopt new technologies to deliver enhanced healthcare solutions.
Resourcesoft specializes in providing innovative and completely integrated IT solutions for healthcare providers.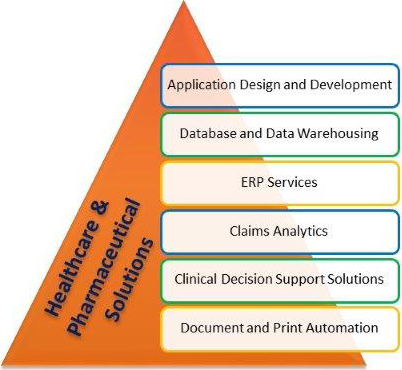 Our experienced consultants have helped implement healthcare management solutions in the fields of:
Database Warehousing and Migration
Transaction Processing Systems
Document Automation
Clinical Decision Support Solutions
Claims Analytics
Productivity Reporting System
HR Systems Implementation
Billing and Maintenance
Regulatory Compliance
Similar to the healthcare industry, the pharmaceutical sector also has to constantly keep pace with new inventions, reduce development life cycle, comply with strict laws and regulations, increased competition and demanding customers. 
Resourcesoft fulfills its client requirements in the following areas of its specialization:
Application Development
Process Re-engineering
ERP Services
Business Consultancy Services
Project Management