Banking & Financial Services
In today's rapidly changing economic environment, the Banking and Financial Services industry is constantly facing various challenges. Savvy customers and an increasingly demanding marketplace have created a demanding situation, leading banks and financial services companies to continually search for innovative methods in building and maintaining a competitive advantage.
Information Technology has become a catalyst of fast paced progress for different industries, and the banking and financial sectors also seek the help of technology to efficiently deliver business products and services. Resourcesoft partners with leading banks and financial services institutions to present solutions focused on Application and Interfaces Development, Product Consulting, Customizations, Maintenance and Support, Infrastructure Management, and Quality Control services. Our consultants' strong technical experience and adequate domain knowledge enable us to offer superior implementation services.
Some of the services Resourcesoft offers within this industry domain include: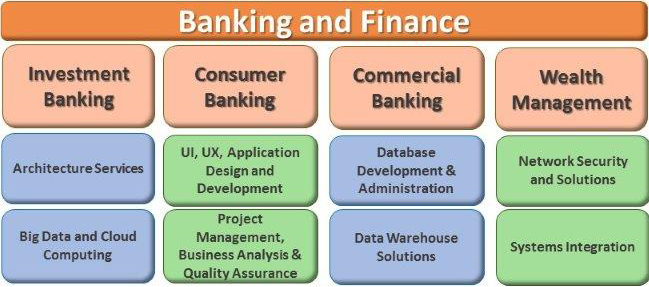 Application Development, Support, and Maintenance
User Interface and UX and Design and Architecture
Database and Data Warehouse Re-architecture
Mobile Solutions
Transaction/Trade Processing Systems
CRM Systems/Portfolio Management
Legacy Migration and Upgrades
Project Management