VMS Partner Solutions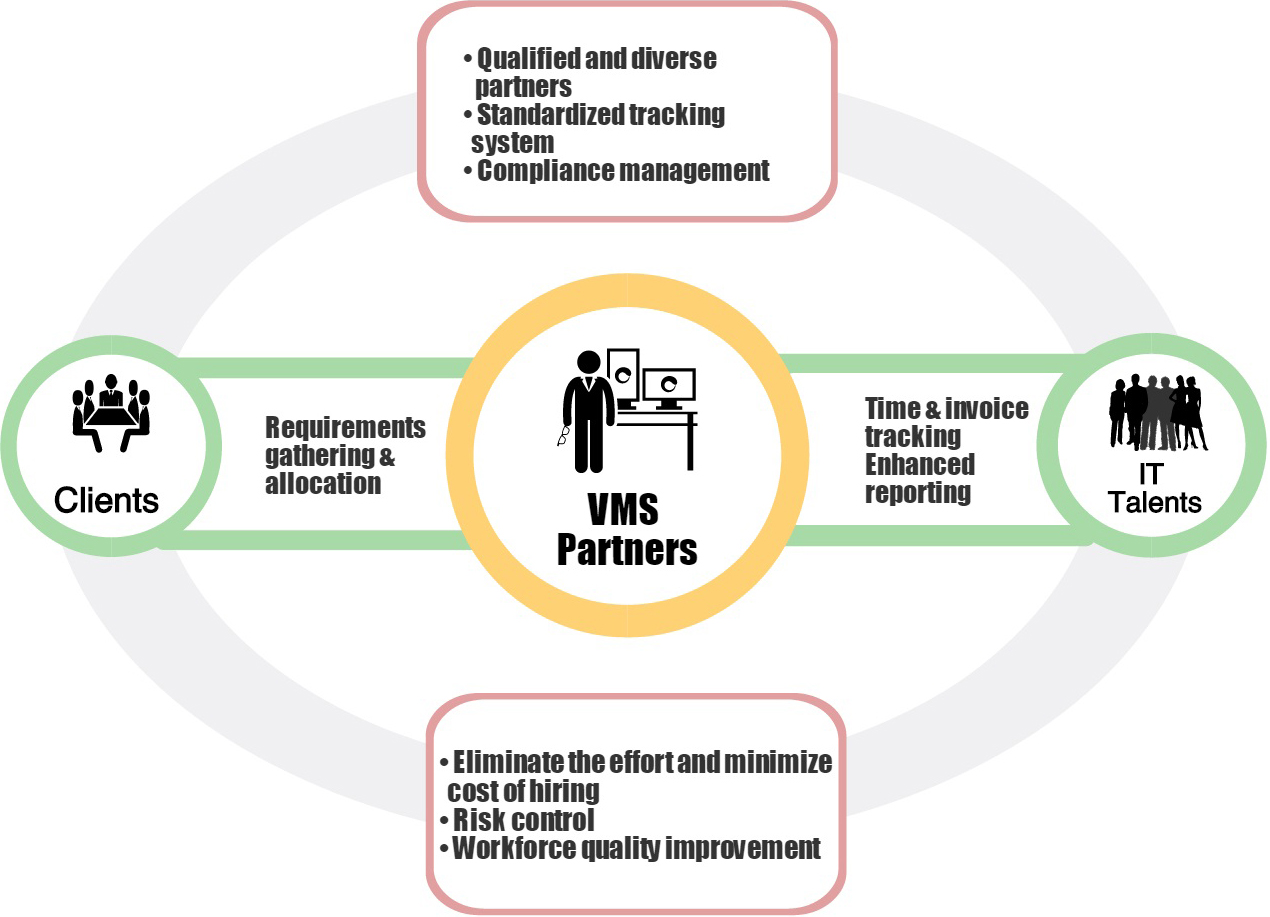 Even though the Vendor Management System (VMS) has only been around for about a decade, surveys reveal that a large number of organizations have or would like to implement a VMS program for managing their staffing processes. As a web-based platform for businesses to obtain, manage and oversee contingent staffing services, VMS programs feature requirement allocation, online time tracking and approval, invoice tracking, and enhanced reporting.
Key Advantages
Resourcesoft's VMS partner solutions are intended to empower clients with a greater degree of control in their contingent workforce management process, without the associated inconvenience. Our VMS partner solutions engage all suppliers to ensure they deliver the best services and contingent skills crucial for its clients' success. We tailor our VMS program to streamline hiring processes, provide transparent reporting, and manage compliance and visibility to suppliers' performance.
Additionally, we help clients enhance their contingent talents while minimizing costs via complete compliance management, supplier performance evaluation, and continual improvement.
Key advantages of our VMS Partner Solutions: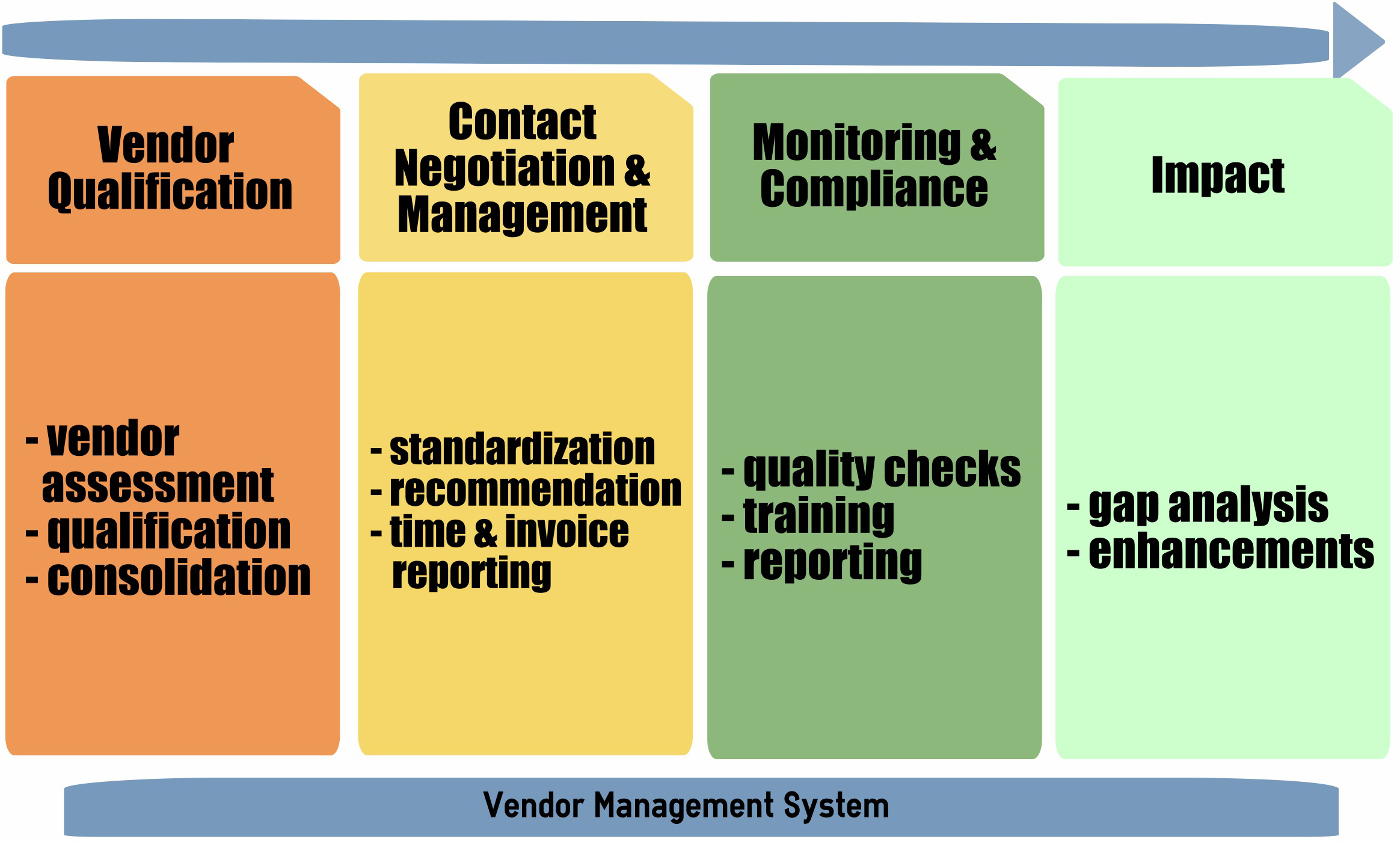 Qualified and diverse partners
Workforce quality improvement
Eliminate the effort and minimize cost of hiring
Standardized tracking system
Risk control
Compliance management
Our Solutions
In order to ensure its VMS partners maintain a high standard of delivery, Resourcesoft constantly evaluates its partners' ability to meet requirements and performance metrics for each program they contribute. Our supplier network represents an extensive scale of operational fields, which not only include IT consultants and staffing augmentation experts, but also administrative and executive professionals.
Resourcesoft is devoted to establishing a robust, practical, and constructive relationship that benefits every participant in the process. It is our constant endeavor to maintain a supplier base of qualified partners, who understand and embrace industry trends, adhere to client requirements and policies in a precise, focused manner, facilitate reporting and continual improvement.