Government
Resourcesoft assists its public sector clients in evaluating regulatory requirements, improving revenue, maximizing efficiency, and promoting positive governance along with sustainable development.
Thanks to its highly experienced and specialized government solutions consultants, Resourcesoft is able to provide the following comprehensive services to this sector in implementing e-governance.
Our offerings include: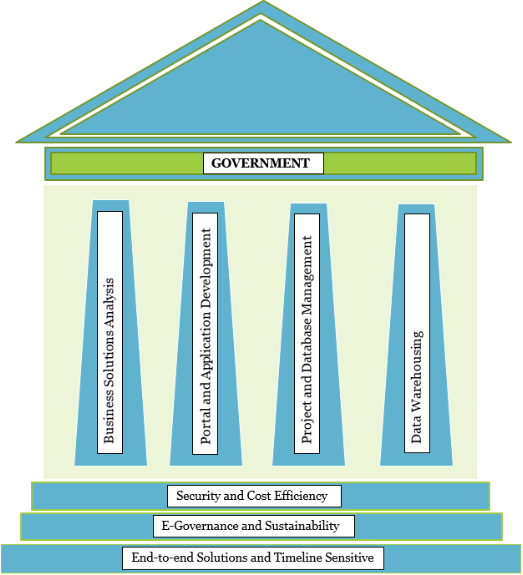 Business and Solutions Analysis
Portal and Application Development
Project Management
Images, Document Management, and Workflow
Licensing and Registration Solutions
Data Warehousing and Database Management
IT Infrastructure Management and Operations
Business & Solutions Analysis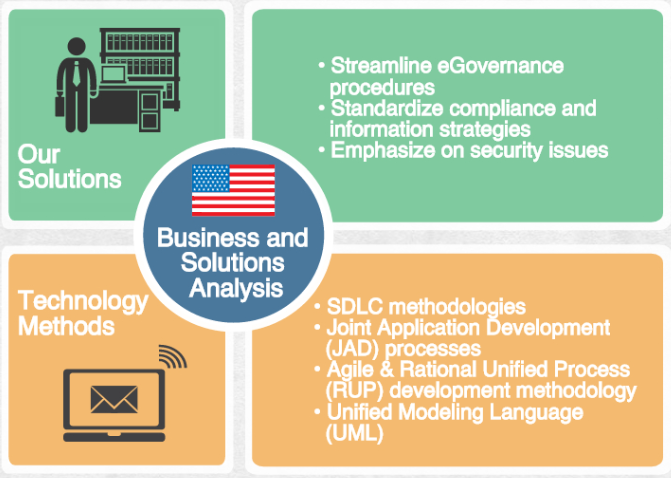 Our consultants have displayed proficiency in Business and Solutions Analysis for our government clients. Streamlining e-Governance procedures, standardizing information compliance strategies, and addressing security issues are areas of specialization which our Business and Solutions Analysts provide to government clients, nationwide. Their experience in SDLC methodologies, Joint Application Development (JAD) processes, Agile and Rational Unified Process (RUP) development methodology, similar aspects of this genre have ensured excellence in client's overall business analysis processes.
Solutions Analysts have enhanced the flow of information amongst different technical and functional stakeholders within the client's core operations. They have helped senior developers in architecting crucial applications that are efficient, secure and cost effective.
Portal & Application Development
The application design and development process for State and Federal Governments are large and complex. Clients deal with a multitude of important issues that affect the lives of ordinary citizens, such as education, transport, compliance, health services, and safety. Traditionally, federal, state and local government organizations have tended to rely heavily on technology consulting services with long term engagements. Resourcesoft has helped its clients in the design and development of large, scalable and reliable applications, that has made it easier to deploy complex projects, while adhering to strict budget and timeline plans.