Overview
In this highly competitive Information Technology industry, Resourcesoft is able to differentiate itself solely due to its talent. Resourcesoft has always believed in proactive talent hunting, which helps it cater to its clients' requirements in a far more effective and timely manner.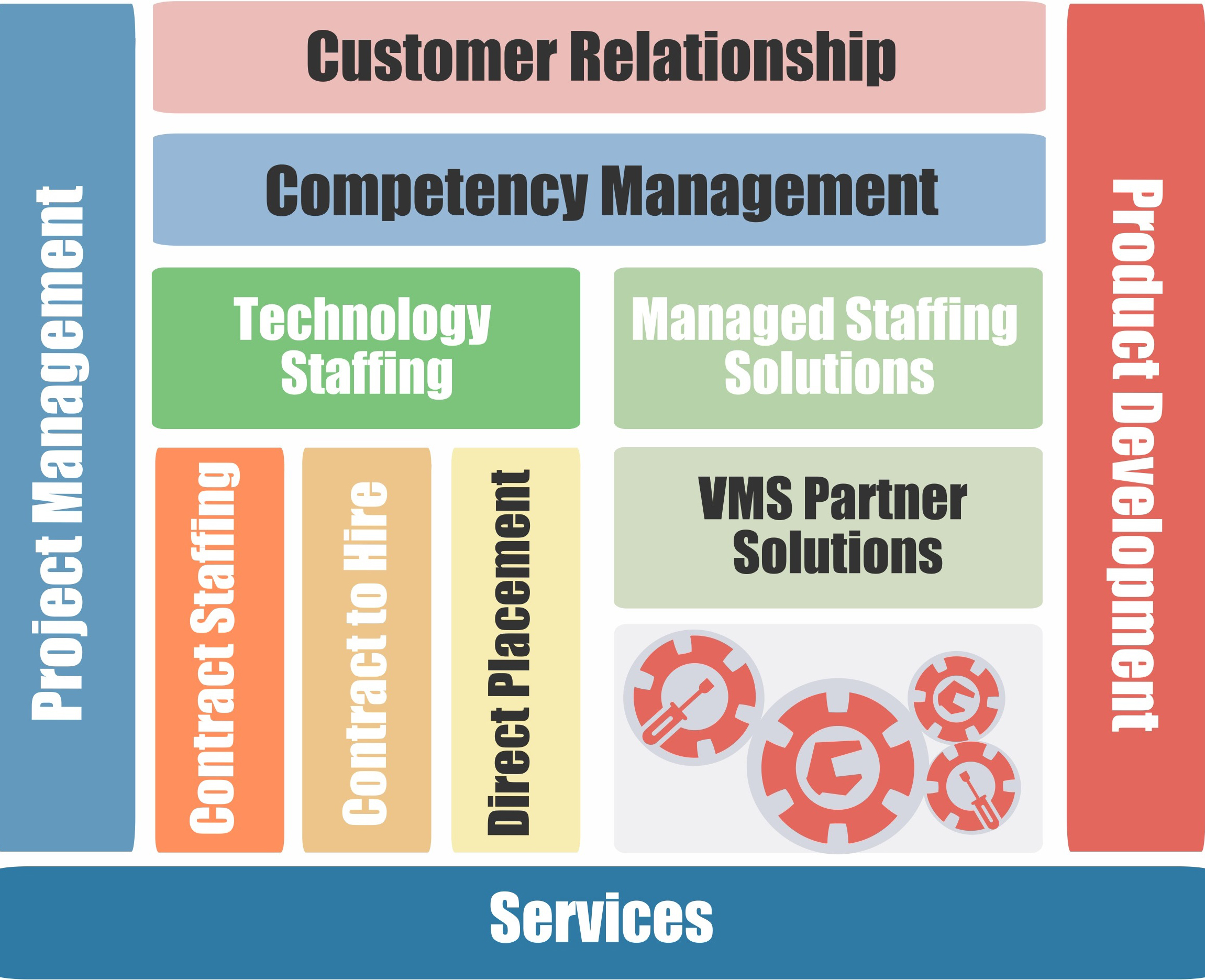 Resourcesoft follows a "client centric" approach, providing its clients with Technology Staffing, Managed Staffing, and VMS Partner Solutions based on their specific requests and needs. Resourcesoft's highly diverse talent pool makes the entire process of contract staffing, contract-to-hire, and direct placement effortless and uncomplicated, providing the right resource at the right time by enabling a seamless fitment to the existing workforce. Resourcesoft's Managed Staffing Solutions team assists clients in effectively managing fluctuations in staffing requirements at no additional cost and minimal efforts. The VMS partner program empowers our client with a greater degree of control over the staffing life cycle without the fuss, thus allowing them more time and resources to focus on the real business needs.
At Resourcesoft, we pride ourselves in our ability to understand our clients' needs completely, thus enabling us to offer an optimized solution to suit our clients' specific prerequisites.