Managed Staffing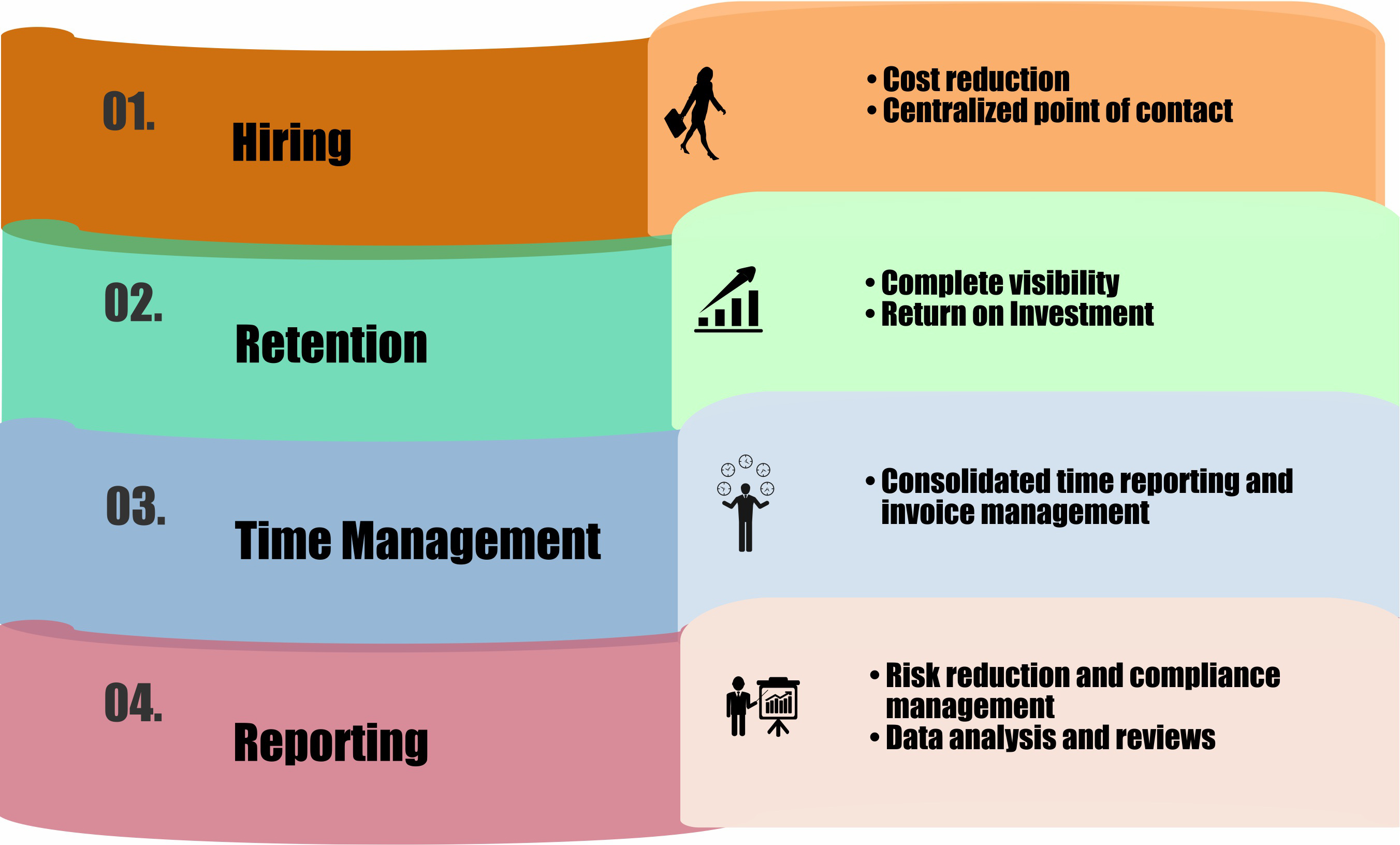 It is becoming increasingly important for organizations to maintain scalability at reduced costs. This makes management of its contingent workforce tricky and tedious. Managed Service Providers offer the ideal solution to managing contingent workforce solutions end to end, thus reducing cost and allowing its clients to retain core business focus. A MSP proactively determines and provides solutions to manage hiring, retention, time management and reporting of an organizations contingent workforce, at minimal costs. The MSP often serves as an unbiased, neutral party, thus allowing it to effectively garner the best resources for its clients.
Why Us (Advantages)
Resourcesoft's Managed Staffing Solutions is customized to provide its client with a "one-stop shop" solution. Its MSP program is custom tailored to the client's current and future requirements. Each MSP implementation begins with a thorough understanding of the client's business, requirements, culture and vision, adopting a collaborative approach to address these needs while at all times maintaining a high degree of transparency and control for the client. Our solutions minimize clients' efforts in recruiting, hiring, and overseeing, as well as eliminating any issues resulting from contractual workforce.
Our team helps clients achieve operational efficiency, spend transparency, and a high-level of quality control.
Our successful delivery models enable us to provide high quality services across the nation. We apply our expertise to assist clients with recognizing, evaluating, and streamlining their approach of access to perfectly matched talents at a reasonable cost.
Our MSP program offers the following: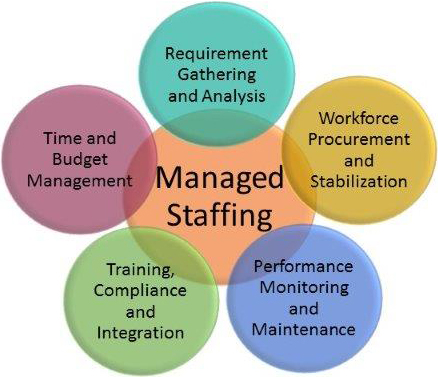 Cost reduction
Centralized point of contact
Complete visibility
Consolidated time reporting and invoice management
Risk reduction and compliance management
Data analysis and reviews
Return on Investment
Our Solutions
Resourcesoft's MSP program provides clients with a breadth of services starting with solution design to post implementation support and maintenance, including contingent employment termination.
Our Managed Staffing Solutions consists of:
Solution Design and customization
Requirement gathering
Project Time and Budget Management
Vendor Management and consolidation
Assignment allocation
Sourcing and Screening
Interview Coordination and Scheduling
Contract facilitation and cost negotiation
On-boarding
Time and invoice reporting
Quality Assurance
Post implementation support and maintenance
Workforce exit mediation