Direct Placement
With the availability of a variety of sourcing methods, sorting through the sources and shortlisting the right candidates can be a daunting task. At Resourcesoft, our aim is to understand our clients' needs and assist them with their permanent hiring initiatives through our experience gained over a period of close to two decades. In this highly competitive market, Resourcesoft differentiates itself by offering its clients with customized placement packages that are tailor made to suit the client's timelines and budgets prerequisites.
Understanding Clients' Business and Requirements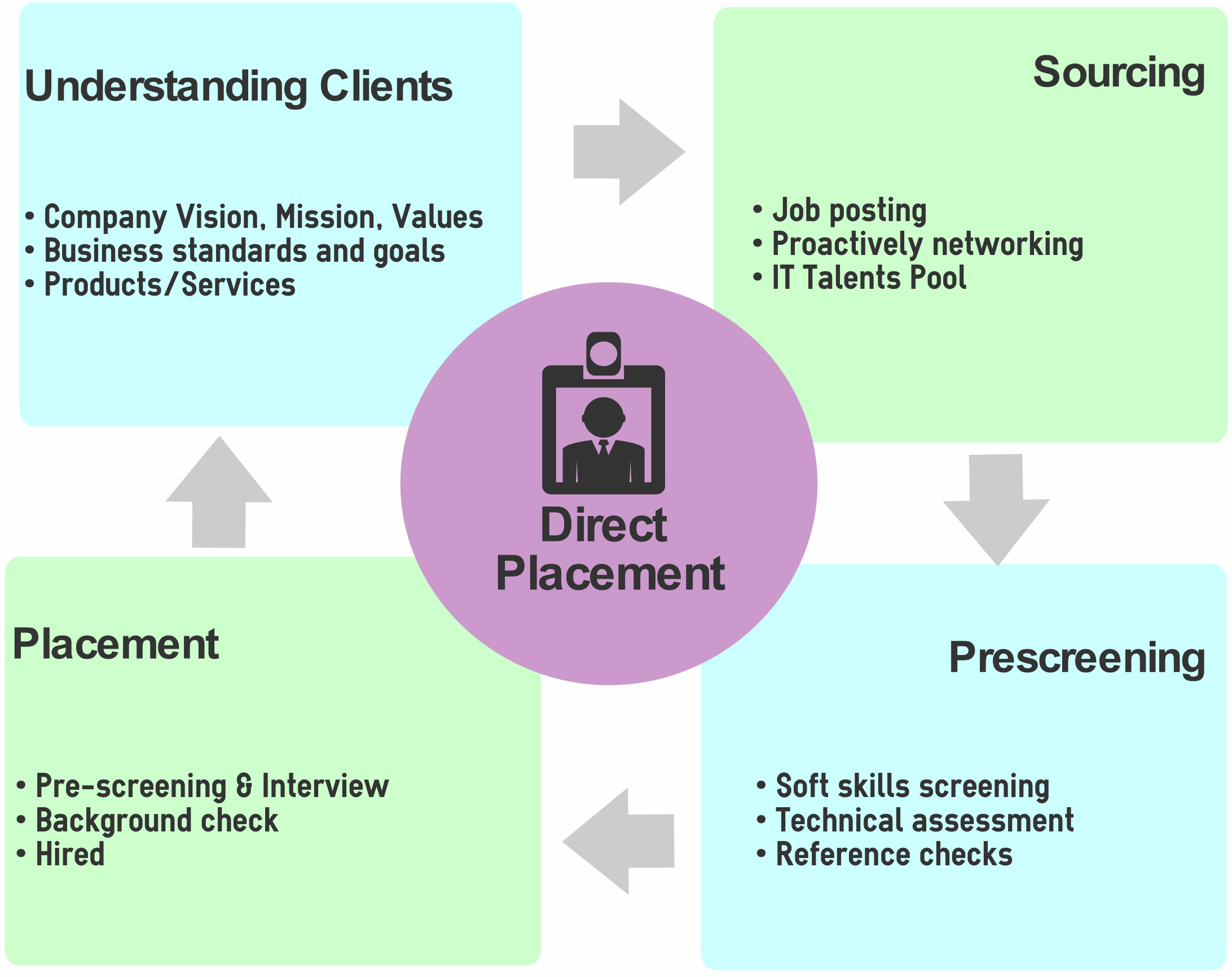 We go to great lengths to understand the clients' requirements and culture, thus ensuring we are able to find the most suitable candidates to fit the clients' needs, including:

Company Values, Mission and Vision
Business standards and goals
Company Culture
Products/Services
Sourcing and Prescreening
Resourcesoft's recruitment specialists proactively network to source suitable candidates to fulfill the clientss requirements at short notices. We also source candidates from our vast database of IT professionals.  
Prescreening
Our qualified trained HR specialists conduct a thorough prescreening exercise, which include soft skills screenings, technical assessments and reference checks prior to presenting the candidates to the clients.
Placement
The shortlisted candidates are scheduled to interview with our client based on their convenience. All final hiring decisions are made by the client.